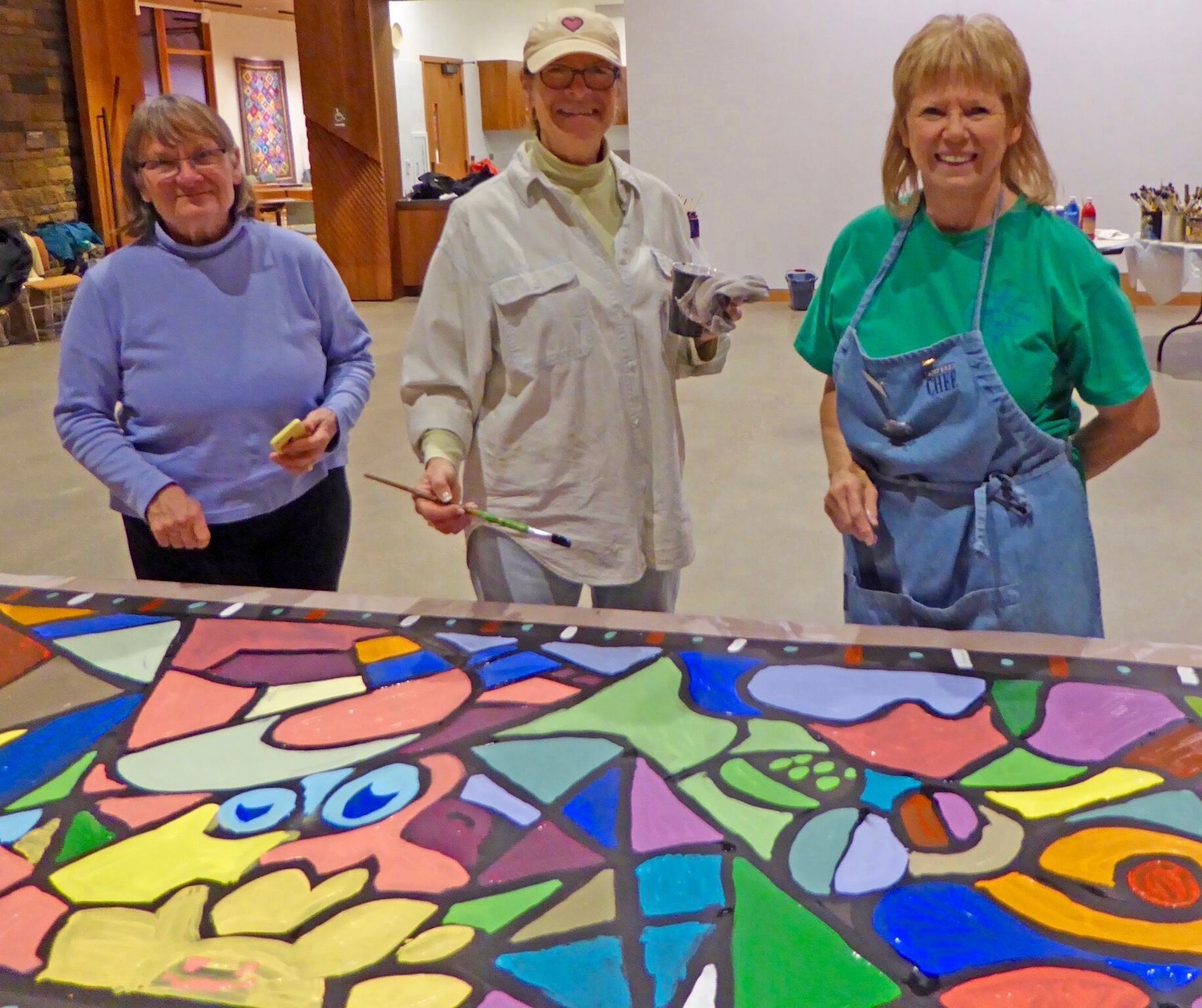 Established in 1958, UUFCO is a welcoming, engaged and growing congregation of 200+ members. Located in Bend, Oregon we draw congregants from Redmond, Sisters, Sunriver, Terrebonne, Prineville, Powell Butte, La Pine, and other outlying areas. The nearest UU congregations are 130 miles or more away in Eugene, Salem, Klamath Falls, and Corvallis.
UUFCO has a long history of lay leadership, functioning as a lay-led congregation for its first 45 years. Since 2004 when we hired our first minister, we have experienced steady growth from a family-size congregation of 60 without a building to a program-size congregation with a new church home, completed in 2015. We are currently in the third year of a developmental ministry. Rev. Antonia Won has helped guide us through the move to our new facility and our continuing growth.
At the end of a yearlong mission renewal process (Building Our Future Together), our congregation adopted a new mission statement in May 2016.
Unitarian Universalists of Central Oregon:
seeking meaning, celebrating life,
and serving the spirit of love and justice in our world.
The verbs in our mission statement—seeking, celebrating, and serving—describe the energy of UUFCO well. The "glowing coal" at our center is the independent, inclusive and energetic spirit of community that unites us. We hunger for meaning and spiritual renewal, we celebrate the diversity of life and interdependent web of being, and we are committed to opening the doors of our new home to the community and reaching out beyond our congregation to do good in the world.